We Grow When She Grows
Any organization that cannot harness the talents and skills of its women cannot survive and succeed in the world. WIN is our commitment to achieving a gender-balanced workforce and creating a workplace that cherishes and empowers its women.
Overview
At Movate, we firmly believe that we can only flourish when we help women achieve their full potential. We believe gender equality is critical to our success. The Women's Initiative Network (WIN) Program is a result of this belief and ambition. WIN aims to foster an environment of growth and help women redefine the future. We celebrate their efforts and successes and train them to face any challenges that might come their way.
Grow, network, and be a leader with Movate!
WIN's charter
We aim to establish mentorship programs & events for women employees to create a supportive environment that helps overcome challenges and provides guidance for individual and collective growth.
Our mission
To promote and enable diversity in the workplace by inspiring, motivating, and empowering women and supporting them in the pursuit of growth and learning in their careers and life.
Our initiatives
The program currently has three initiatives that help inspire, choose the right direction, and give a new perspective to the challenges in the corporate world.
Mentorship programs
Our mentorship program offers women the network of resources, mentors, and support they require to grow in their fields. Our priority is to advance women at all levels and to support them to reach their full potential. Our mentorship plan works on three levels: goal deciding, skill development, and personal development.
The WINning view
The WINning View is about sharing stories. We invite leaders from all walks of life to share their stories of success, challenges, and resilience for our women leadership talk series. The WINning View aims to encourage networking and promote career development.
Regional and community events
Group events to bring together like-minded people and drive inclusivity. These WIN program events are dedicated to building a strong network of women, creating a community, and discussing ways to make the workplace more inclusive.
Awards & recognitions
75+ international awards and 300+ analyst recognitions
June 12, 2023
Movate won a  Gold Globee Award in the 'Company of the Year – IT Services' category at the 8th Annual Globee Awards for American Business 2023
May 5, 2023
TITAN Business Awards: Platinum in 'IT Service Provider of the Year 2023'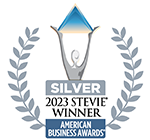 May 5, 2023
American Business Award: Silver Stevie –The 21st Annual American Business Awards®
April 9, 2023
Movate recognized for having the "Best CSR Impact" at the Corporate Social Responsibility Summit & Awards 2023 by UBS Forums Pvt. Ltd.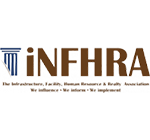 March 10, 2023
Movate Movate recognized for ESG practices at the 7th Edition Workplace Excellence Awards by iNFHRA
February 9, 2023
Movate  recognized as the Best Global Company Culture 2023
Get in Touch with us