Who We Are
We are a human-centered technology services company redefining customer engagements through technology-led service delivery to drive superior business outcomes
About Movate
Movate, formerly CSS Corp, is a digital technology and customer experience services company committed to disrupting the industry with boundless agility, human-centered innovation, and a relentless focus on driving client outcomes. Recognized as one of the most awarded and analyst-accredited companies in its revenue range, Movate helps ambitious, growth-oriented companies across industries stay ahead of the curve by leveraging its world-class talent of over 11,700+ full-time Movators across 20 global locations and a gig network of thousands of technology experts across 60 countries, speaking over 100 languages.
Our identity and ambition
Movate comes from the two words, Momentum and Innovate.
Together this signals a company that puts speed, agility, innovation, and disruption in every aspect of its business and operations. The name has a natural sense of motion, i.e., 'momentum' will always signal an agile brand in motion. And 'innovate' represents our boundless creativity in solving complex challenges.
Why Movate?
Founded 27 years back, Movate has built a niche in the industry as a trusted and reliable provider of consumer and enterprise support services. Besides offering managed services for customers, we also leverage our five AI-powered proprietary platforms to provide best-in-class experiences. Today, we have tremendous recognition for our disruptive digital solutions, insights-driven services approach, affinity towards customer business, employee empowerment, and use of digital solutions, which differentiate us as a value partner.
Our core values
Dare to excel
We are passionate about achieving the highest standards of quality through continuous improvement
Respect people
We value diversity and build an environment of trust and inclusivity that treats every person with respect.
Emulate integrity in all dealings
We are fair, honest, transparent, and ethical in all transactions with our customers, employees, communities, and ecosystems
Agility in everything we do
We challenge the status quo with an open mind, focus, and great speed
Make customer success our top priority
We are committed to consistently exceeding customer expectations, no matter what.
Awards & recognitions
75+ international awards and 300+ analyst recognitions
June 12, 2023
Movate won a  Gold Globee Award in the 'Company of the Year – IT Services' category at the 8th Annual Globee Awards for American Business 2023
May 5, 2023
TITAN Business Awards: Platinum in 'IT Service Provider of the Year 2023'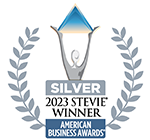 May 5, 2023
American Business Award: Silver Stevie –The 21st Annual American Business Awards®
April 9, 2023
Movate recognized for having the "Best CSR Impact" at the Corporate Social Responsibility Summit & Awards 2023 by UBS Forums Pvt. Ltd.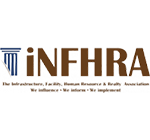 March 10, 2023
Movate Movate recognized for ESG practices at the 7th Edition Workplace Excellence Awards by iNFHRA
February 9, 2023
Movate  recognized as the Best Global Company Culture 2023
Our partnerships
At Movate, we believe in delivering great business experiences through our first time-right approach, including co-innovating with our technology and business partners. Our global partnerships include leading technology partners from cloud and networking companies to digital & CX service providers. We have also partnered with leading industry associations, research, and advisory companies, professional bodies, member communities, and strategy and operations authorities.
By partnering with the best technology vendors, Movate can leverage diverse pools of expertise and offer comprehensive technology operations management and support services to its customers. The technology segments that contribute to our managed service frameworks include leading hyper scalers, IT service management (ITSM), cloud modernization, geospatial engineering, customer relationship management (CRM), digital engineering, cloud finOps, RPA, AIOps, security, multi-cloud storage providers and intelligent automation providers.
Newsroom
Media: Tech Target Microsoft Inspire 2023 saw the company relaunch its partner program to address the expected boom in AI. Partners discuss technology developments and partner program changes. Microsoft this week recast its partner program for next-generation AI technology, which the company said could expand its partners' total addressable market from $4 trillion to as much
Get in Touch with us