Careers at Movate – Romania
We are hiring in Romania
Apart from its vibrant entrepreneurial spirit, Romania witnesses a growing tech industry—a flourishing talent community of graduates positions Romania as the go-to nation for CX and tech-support services. Movate's investment in Romania marks bridging the EU talent gap and accelerating digital transformation. Movate's expanding presence in Romania means rewarding career paths in the fast-growth tech sector of the EU.
Movate at Romania
Movate's delivery center is in Bucharest—largest city in Romania. The proximity to Western Europe, a growing economy, a robust infrastructure, nearness to neighboring EU cities, and a strong presence of tech talent gives the metropolis an advantage. Movate's delivery center offers multilingual support services for clients in and around the EU.
Clients across industries increasingly turn to this location for accelerating digital agendas. The team here serves the spectrum of Enterprise Product Services, Digital Customer Experiences, Digital Infrastructure, and Digital Engineering Services. This location is evincing heightened interest, with many projects underway. Movate's growth rate vouches for a market rife with business and employment opportunities.
The culture code
Movate was recognized for the "Best Global Culture – 2023" by Comparably; Comparably hailed Movate as the "Best Company for Diversity" and the "Best Company for Women" in 2022.
People across diverse cultures call this city their home. This location is bursting with a young and vibrant talent pool in a country famous for its lively folk traditions, cuisine, and mythology. Here's a peek at Movators in Romania.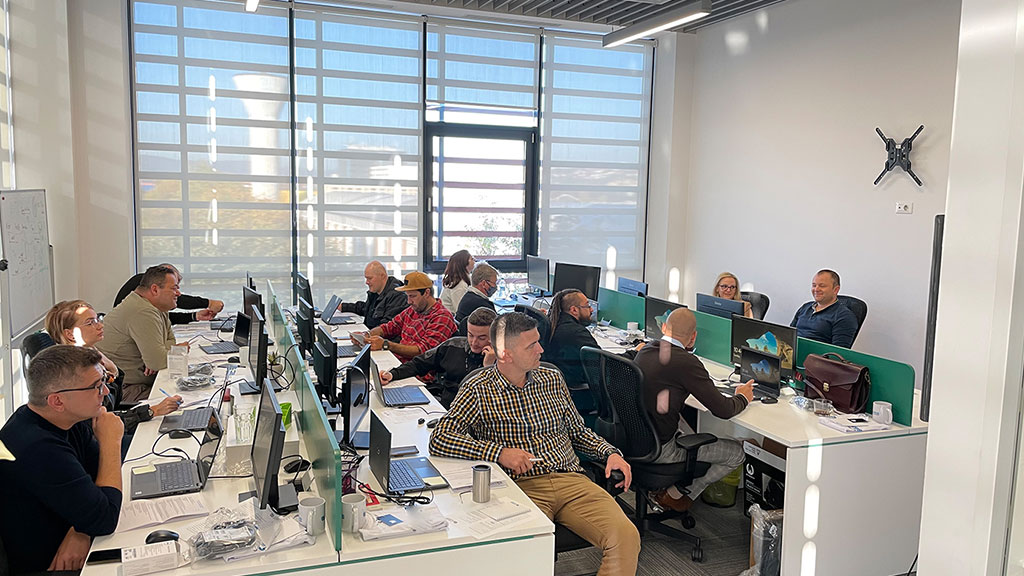 Discover an array of career opportunities that can propel your tech career forward.
Build your future at Movate
Roles Available
The team at Movate has been alerted about fraudulent messages, hoax emails from certain employment agencies, and people requesting candidates for money in exchange for a position at Movate.
Movate is a merit-based employer and does not authorize any agency or individual to collect money or request a security cash deposit for employment at Movate. As a job seeker, please be wary of the following guidelines to identify hoax job offers and emails:
We don't send job offers from email services like Gmail, Rediffmail, Yahoo mail, Hotmail, and other email ids.
We never request money for any purpose before, during, or after the hiring process.
The Movate recruitment team does not collect personal information or sensitive documents like bank account details or credit card information for hiring a candidate.
Stay safe and stay vigilant.
Did not find an appropriate opening in the openings section?
No worries, we would still like to hear from you. Please drop your resume below and we will get back to you if we see a fit.